HDD Technology Sdn Bhd
No. 9,
Jalan Ekoperniagaan 1/25,
Taman Ekoperniagaan,
81100 Johor Bahru,
Johor, Malaysia.

+607-2892795

PTFE/TEFLON EXPANDED TAPE
Engineering Plastic --- PTFE Sheet / Rod / Ball / Tube ---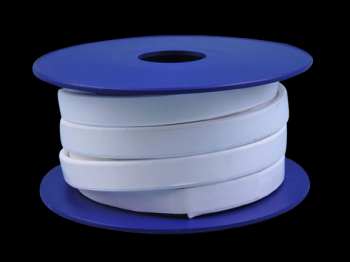 Expanded PTFE sealing tape and cord is made with unsintered PTFE. PTFE is resistant to all chemical products and solvents with the exception of alkali metals. It has good resistance to elevated pressures and has a high thermal stability.
APPLICATIONS:
Designed to replace full gaskets by slightly overlapping the tape around the sealing face of one flange and then bolting the flanges together. The soft and flexible nature of the material is designed to provide a seal on irregular or defective areas.

Temperature: -200°C ~ 280°C (315°C short term)
Max Pressure: 210 Bar
Available Length: 25M / 10M