HDD Technology Sdn Bhd
37, Jalan PJU 1A/18,
Taman Perindustrian Jaya,
46050 Petaling Jaya,
Selangor, Malaysia.

+603-77345814

+603-78400287

Lincoln
Pumps --- Lincoln ---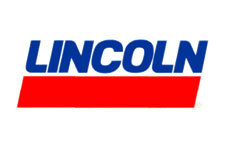 LINCOLN Pumps
General Lubrication Pumps


LINCOLN OFFERS NEW DUAL-INLET, AIR-OPERATED, DOUBLE-DIAPHRAGM PUMPS
Lincoln has introduced a new line of Dual-inlet, Air-operated, Double-diaphragm (AODD) Pumps for continuous use in heavy-duty vehicle service and industrial applications. Originally developed for antifreeze/water mixtures, the pumps dispense other light fluids compatible with Buna-N, aluminum and/or polypropylene. The AODD Pumps feature dual inlets to mix and dispense two fluid products in a 50:50 ratio. Available in ½-inch and 1-inch sizes, the pumps can meet the volume needs of many specific applications.


DIAPHRAGM PUMPS




Lincoln has introduced two new diaphragm pumps ideal for light fluid transfer applications in industrial and automotive as well as construction and mining environments.